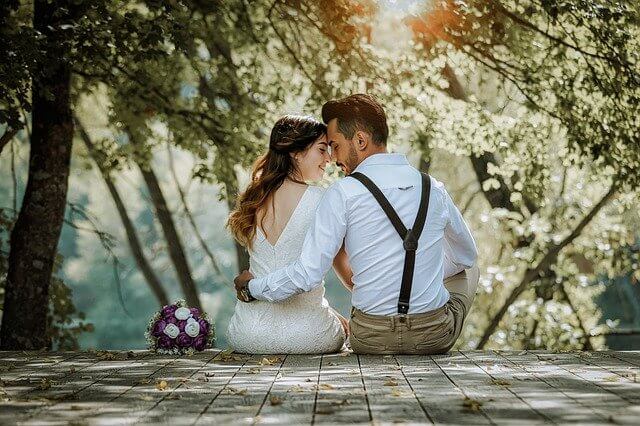 Dating for Christians – Finding your 'Soulmate'
I am not sure why but it has been on my heart for the last week or so to blog about Dating for Christians and 'Finding Your Soulmate'. And why would any of you want to hear what I might say about this subject?
Over the course of our married life others have asked us how we met. Strange as it may seem we met while we were dating other people. The person I was dating invited his friend who was home on leave to go out Christmas shopping with us the week before Christmas. I ultimately arranged for his friend to have a date with one of my work friends for New Year's Eve. There was something clicking between us right away. Six months later when he came home on leave again, I was no longer dating his friend, and he asked me out and the rest is, 'as they say, 'History'. We saw each other every day for the two weeks he was home on leave, and began writing each other regularly. He was stationed in California at the time.
I didn't want him to leave. to go back there. We had such great talks and seemed to have so much in common. We talked and shared about our lives to that point so easily. He was a Christian and so was I. We married a little over a year later.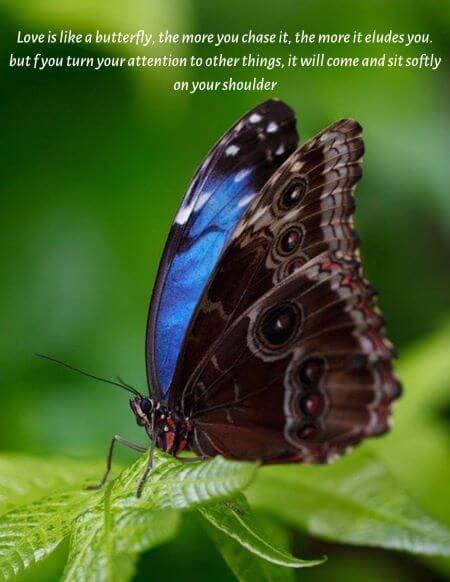 Once when I was single and thought I would never meet 'the one', I ran across a poster that said 'Love is like a butterfly, the more you chase it, the more it eludes you. but f you turn your attention to other things, it will come and sit softly on your shoulder'. I bought the poster and kept it for years. I referred to it with my children when they were teenagers and others I have known who though they were never going to find 'the one'.
You never know when or where God will bring you 'your soulmate'.
We have friends who have even gone forty and fifty years without marrying and then in comes that perfect mate for them. Some are widows or widowers or divorcees who have lost their mates but found love again. They have met through friends, in the grocery store, in a Bible Study Class at Church, volunteering at non-profits and several have met their Christian mates through online dating! We were so surprised about this. I guess we just never thought that people found their 'True Love' online. But it does happen and these that we know have truly found the perfect person for them.
One of our friends (Marian) who taught in our Bible Study class, had come to know Christ after a couple of really tough and heartbreaking relationships. She turned her focus on God and began devoting her life to Him. She is one of the strongest believers and best teachers I know. She had thought that God just didn't have it in her plan for her to marry. About twelve years ago, one of her single friends was trying to get her to sign up on an online dating service and she said, 'no, no, no'!
Marian's friend said. 'Come on, just take a look at some of these matches for you'. When scrolling through the matches one of the men had commented 'All you need to know about me is I Love Jesus'. That was the one she selected for that reason! They began dating and ultimately married. He is a very strong believer. He has 2 boys from a previous marriage. She calls them her Bonus boys! They now have a beautiful daughter. Her husband has been very involved in her Non-profit organization which focused on helping young women find Christ. ( Marian is also a fantastic Christian author. You learn more about she and her husband in STAND. Check out Marian's books and Bible Study here.)
They are just one of the couples we know who met through an online service. There are many services out there and if you are interested in trying one we will list a few below that we know friends have used.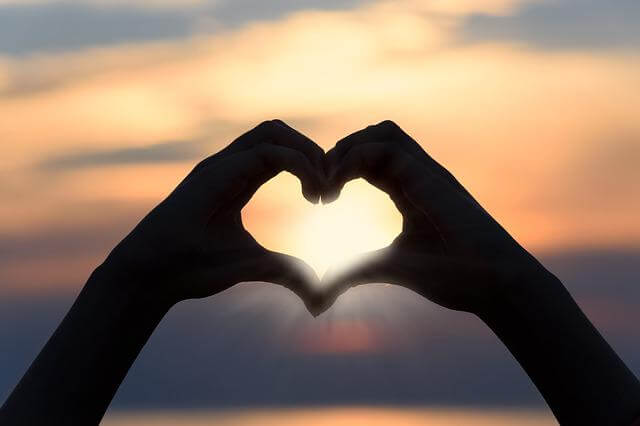 A few tips:
before beginning anything you should always pray about it and hear from God first.
Let the Holy Spirit guide you. Keep God and Jesus first in your life and the rest will come naturally.
Only date someone you would want to live the rest of your life with and meet their family before committing to marriage. It is good to know from whence they come!
It is important to be equally yoked, believing in the same God and principals in life.
Do not think you can change the thing you don't like about that person. It is not likely to happen.
Always meet in a public place at first and make sure someone knows where you are meeting and who it is you are meeting up with.
Here are three of the dating services/apps we have heard good things about. You can click on the link to go to their sites for more info.
1. Christian Cafe – One of the few Godly dating sites online that are authentically Christian owned-and-operated. Most of the dating services you find online are secular companies that have no Christian connection. Real Christians matching Christians. Young singles to Senior singles. Single, Divorced or Widowed.
2. Christian Mingle – Christian Mingle is the leading Christian dating site for single men and women looking for a God-centered relationship. They have a suite of powerful communication tools help members meet more people and make deeper connections. It's why so many Christian singles have turned to Christian Mingle to help them find their special someone.
3. eHarmony – Not a strictly Christian site but well known and highly rated on matches. We have known several Christian couples who met through eHarmony.
4. EliteSingles.com – 85% are highly educated. Daily profile quality checks to ensure a safe dating experience with real people. Profile verifications. No personally known references yet. Please let us know about your experience with Elite Singles. Not necessarily a Christian site. Be sure to search for Christians within their site.
5. SilverSingles.com – Romance and Fun With 50+. Other dating services serve a wide audience but SilverSingles is one of the best dating sites for 50+ singles only.  No personally known references yet. Please let us know about your experience with Silver Singles. Be sure to search for Christians within their site.
Below are other Dating Services we have found online but are not affiliates for and don't have any connection to. These are in no particular order. If you search Christian Dating these come up, but they are actually secular sites which allow a Search for Christians as best we can tell. Be careful out there. May God bless you search for your Christian soulmate!
Thank you for visiting our site and reading our blog. Please feel free to leave a review below. We welcome your thoughts, comments, and also any information or experience you might share regarding Online Dating Sites and particularly Christian Dating Sites.