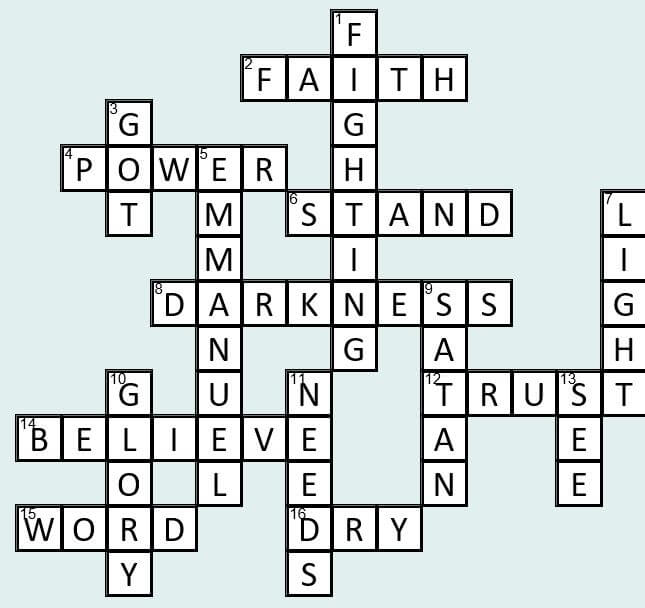 As mentioned in Biblical Teaching with Crosswords and Puzzles, here are a few of my Bible Crosswords created from Lessons I learned from these Bible Studies.
Download the blank forms with the Words for FREE from links below.
If you would like the answers please email us using the form below and we will be happy to send you the answers!
Jesus Wins (From the Intro to STAND by Marian Jordan Ellis)
Stand and See (From Chapter 1 of STAND by Marian Jordan Ellis)
Stand in Awe  (From Chapter 2 of STAND by Marian Jordan Ellis)
He's Got This!  (From Chapter 3 of STAND by Marian Jordan Ellis)
Resist Him! (From Chapter 8 of STAND by Marian Jordan Ellis)
Win Life! (From Chapter 10 of STAND by Marian Jordan Ellis)
Blessings,
Taresa Lutz