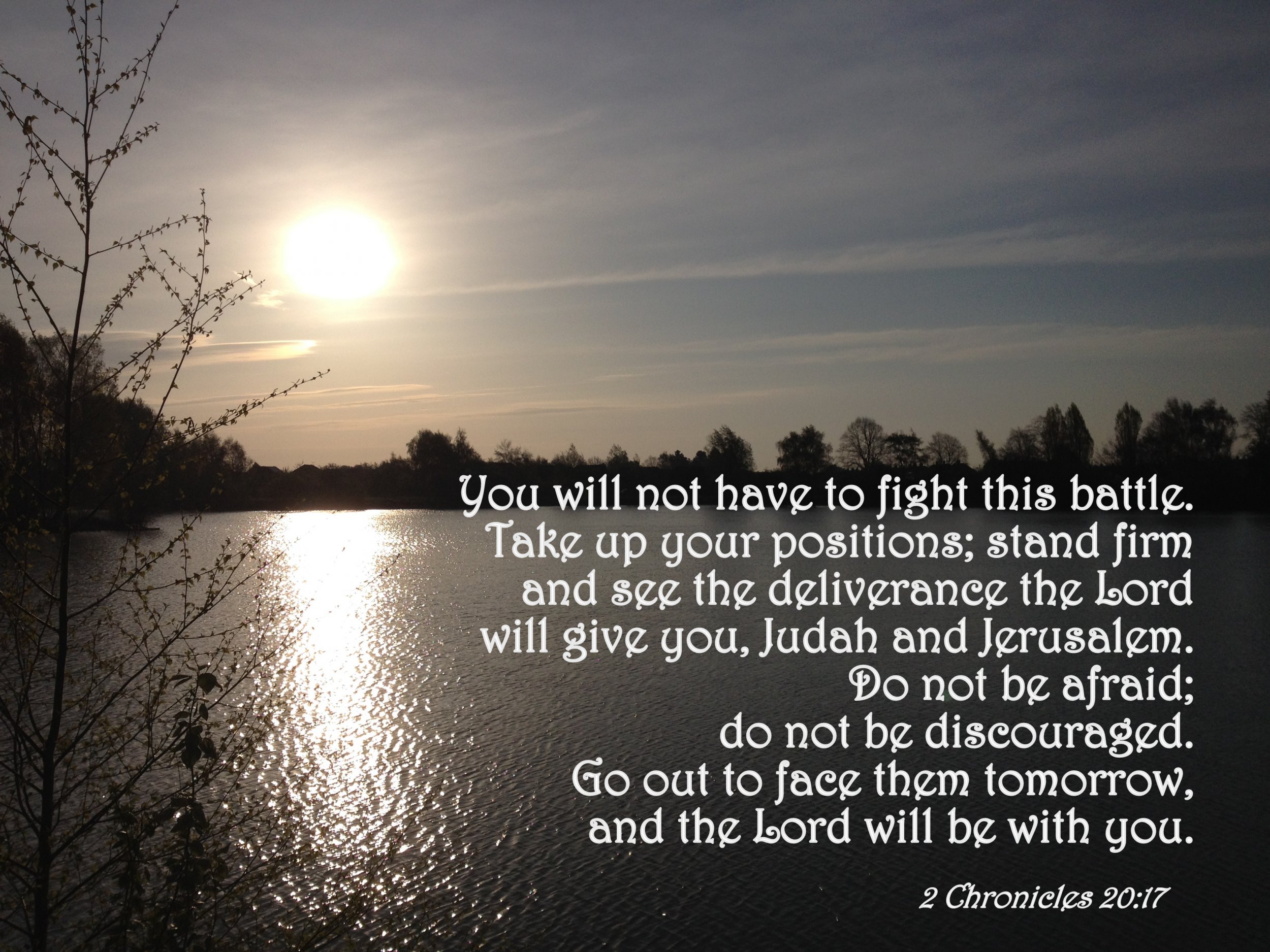 Living Victoriously in Difficult Times – How?
Book Review Details
Title: Living Victoriously in Difficult Times
Author: Kay Arthur, Bob & Diane Vereen
Publisher: Waterbrook Press
Category: Bible Study
Reviewed By: Taresa Lutz, Christian blogger, Believer in Jesus Christ  (http://www.standingfirmproducts.com)
Recommended: Yes, Highly
Overview of the 40 minute study
This is a 6 week, 'no-homework' bible Study and one of Precept Ministries Internation 40 Minute Bible Studies series.
I facilitated the study of this book in the summer of 2013, with about 20 or so women from my church in the class.  These studies are geared for people who are interested in learning for themselves what the Bible says on various subjects, but have limited time for study and meeting with others.  Women who attended this class were hungry for more of the Word and didn't want to spend the whole summer without a deeper study of God's Word.
As in all Kay Arthur/Precept studies, the particpants are going to read/observe Scripture, mark it up based on the author's instructions (with colors and symbols), and discuss what the Scripture says.   The discussion questions are there to help the participant cover the material.  Discussion, actually speaking about what they read, strengthens their understanding of the Scripture.
Preface
Kay begins by asking 'Have  you ever felt overwhelmed by your circumstances, believing no one else has ever suffered in the same way?'   'Do you wonder why life seems so unfair?'
Some seem to get away with inflicting pain on others with no punishment in return.   Has God turned His back on the recipient of the pain?
This study addresses these questions and more.  It helps us gain an understanding of God's perspective on our struggles.  In this study, we learn how to respond during these challenges and find hope and endurance to the end.
Week One – Does our relationship with God provide protection against suffering?
Week one takes a look at scriptures from 1st and 2nd Thessalonians, written by the apostle Paul to the church at Thessalonica.  We get to see these believers as they are dealing with difficult circumstances, yet they are persevering.  Perseverance comes from the Greek word hupomone which means patience or endurance in difficult circumstances.  This word indicates that the Thessalonians were not surrendering to their circumstances.  Kay has us take a look at the meaning of the words faith and endure in these Scriptures.
It is important to understand the meanings of the words used in the Scriptures. The culture and the language and the meaning as it was written, not as we think, are very important in understanding the true meaning in the Scriptures.  In this week we look at other words such as persecutions, afflictions, suffering, afflict and afflicted.
We learn about suffering in the life of a believer, by looking at the Thessalonian believers and looking at the apostle, Paul.  We also learn from Paul in Phlippians 1:29-30 that 'For to you it has been granted for Christ's sake, not only to believe in Him, but also to suffer for His sake, experiencing the same conflict which you saw in me, and now hear to be in me.'
How will you respond to suffering?  Escape or Perseverance?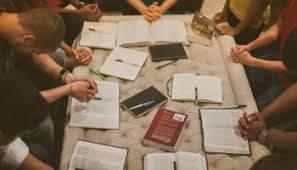 Week Two – The Life of Paul – Why believers suffer and in what forms?
Week two takes us to Acts 9 and 13, 2 Timothy, 2 Corinthians, Romans 8.   Kay always takes us through the Bible to Scriptures that validate Scripture.  This an important part of learning what the Bible says and that God tells us multiple times in multiple ways what He wants us to hear!
This week we take a hard look at the apostle Paul, and the suffering and persecution which fell on him and his perseverance .  Paul was an example to all the apostles and believers who crossed his path.   He is an example to us.  He taught Timothy how to he was to behave as a believer and a minister.
Paul told Timothy in 2 Timothy 3:12 'Indeed, all who desire to live godly in Christ Jesus will be persecuted.' Jesus told the apostles this as well that we will be hated because they hate Him.  At several points, Paul and Timothy were burdened beyond their own strength.  In 2 Corinthians 12:9-10, Paul tells the Corinthians 'Therefore, I am well content with my weeknesses, with insults, with distresses, with persecutions, with difficulties for Christ's sake, for when I am weak, then I am strong.'
Week two takes us to so many Scriptures which show us how the apostle Paul and those with him suffered and stayed in the Faith, trusting in the Lord to be their strength.   Will you trust in the Lord to be your strength?
Week Three – Why did God allow Paul to suffer and why does He permit pain in Our lives?
Week Three begins with John 15, and takes us to 1 Peter, Matthew, Hebrews and Psalms.
We began week three by evaluationg what Jesus told His disciples about the role of suffering in their lives. John 15:18  'If the world hates you, you know that it has hated Me before it hated you.'  John 15:21 'But all these things they will doto you for My name's sake, because they do not know the One who sent Me.'
All Christians will suffer persecution.   It is not personal.
Kay goes on through other Scriptures which teach us that we are not to be ashamed when we suffer.   We are to entrust our souls to the faithful Creator in doing what is right.   It is better to suffer for doing what is right rather than what is wrong.
Romans 8:18 says 'For I consider that the sufferings of his present time are not worthy to be compared with the glory to be revealed to us.'   This world is temporary for our homes are in Heaven!
Does your response when you are suffering honor God and demonstrate your faith?
Week Four – How Living these truths impact our lives as believers
Week four begins with Job.  Yes Job!  If you have never studied Job, this gives you a taste of what Job went through, and he was a 'blameless and upright man, fearing God and turning away from evil.'  I won't spoil it for you by going into all that Job went through, you have to read that on your own!  Just know that through it all, Job never denied God, nor blamed God.
James 5:11 says 'We count those blessed who endured.  You have heard of the endurance of Job and have seen the outcome of the Lord's dealings, that the Lord is full of compassion and is merciful.'
Week four takes us to more Scriptures in 1 Peter, James, 1 Corinthians, and Hebrews.   We learn the meaning of exult  and brings about, wisdom, and temptation, in the Greek.  (The New Testament is translated from the Greek writings.)
Kay teaches that we may not always understand why we have to go through trials and difficulties, but we can trust God is working out His purposein our lives and using our experiences for the benefit of others.
Week Five – God desires for us to come to Him in our pain
Week five begins in John 14:1 'Do not let your heart be troubled:believe in God, believe also in Me.'  These were instructions from Jesus to His disciples.  Kay takes us to Psalm 37:39-40, 'But the salvation of the righteous is from the Lord; He is their strength in time of trouble.'  She then brings us to other Scriptures which continue to show us God's character and who He is, what He wants us to do when we have troubles.
We learn the meaning of banner in Psalm 20:5 and Exodus 17 (The Lord is my Banner, or Jehovah-Nissi).   We learn this is true for us today.  We are to run to God, as the Lord, our banner, in His strength we will find victory in our difficulties.  God is in control of everything.   His will will be done.
This week is a long week, full of wisdom and Truth!   So much meat is packed into this little Bible Study!
Where do you run in times of trouble?
Week Six – In His Word we find the wisdom to walk victoriously through the trials of life
Week six, the last week of this Study, begins in 2 Chronicles 20:2-12  with the story of Jehoshaphat.  Jehoshaphat was afraid.  A great multitude was coming against Him.  What did he do?
He turned to the Lord!  He prayed an amazing prayer to the Lord.  He acknowledge who God is and things God had done.  He trusted in His God and prayed and fasted.  He 'looked up' and turned his attention to the Lord.  In 2 Chronicles 20:15  Jahaziel the son of Zechariah, said ' Listen, all Judah and the inhabitants of Jerusalem and King Jehoshaphat; thus says the Lord to you, 'Do not fear or be dismayed because of this great multitude, for the battle is not yours but God's.'
I won't tell you the 'end of the story'.  I'll leave it to you to read the Scriptures or perhaps do this Bible Study.
The link to the picture of the book will take you where you can purchase the book.  If you purchase from the link we may receive a small commission.
Excellent Bible Study.   Inexpensive book.   Doesn't require a lot of time, but well worth the effort!  Gather a group together and study in a small group.  Discussion with other believers is always beneficial.
Please leave a comment below. We welcome your thoughts!  Have a blessed day!
Please note that by submitting a comment you are also consenting for us to store your info from this submittal in our records. We will not furnish this information to any third parties. It is just stored in case we need to contact you.