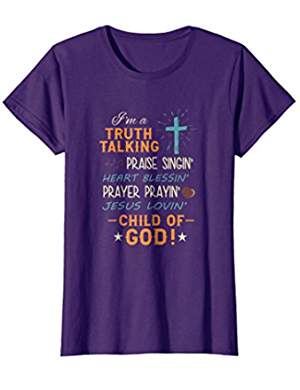 Spread Your Love Of Jesus with a Christian T-Shirt
Want to be a witness but are you shy about starting a conversation? Wear a Christian T-Shirt to spread the Good News.  They are great conversation starters and God will use them to put a person who needs to hear from you in your path!
These are just a few of many available from Amazon. Click on one to check them out.  Check reviews or product info for information on the sizing. Be aware ahead of time on how the sizing runs.
Note: If you purchase through our links we may receive a small commission at no cost to you.  See our affiliate disclosure at the bottom of our website.