Conversation Peace -The Power of Transformed Speech
• Author: Mary A. Kassain
• Publisher: Lifeway Press,  reprinted 2015, 192 pages
• Category: Bible Study, Women
• ISBN: 978-143-0038-801
•  Reviewer: Taresa Lutz – Standingfirmproducts.com
Why this book?
Some of my family and friends had just completed a Bible Study the first half of the summer last year and wanted to do another study and it was suggested that it should be something on Communication…(how to communicate with our spouses Biblically)!
Okay, challenge on…I went shopping to find a Book/Bible Study and I narrowed my search down to three.  There were really several that looked promising but after sending the link to them to 3 of the group, we decided on this one.   I really wasn't familiar with this author, but the Table of Contents, the endorsements, and the way the lessons were laid out looked good.
Something Mary says in the Welcome page to this book, really hit home!  'At their deepest root, communication problems are spiritual problems.  As such they require spiritual solutions and, for that, we must turn to God.  This study presents powerful speech-transforming elements that are based on the Bible.  For the final word on how to transform our words, the Bible is our book!'
Amen!
About the Author – Mary A. Kassian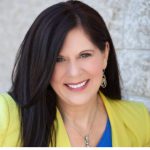 Mary Kassian is an award-winning author, and a distinguished professor of women's studies at the Southern Baptist Theological Seminary.  She has published several books, Bible Studies, and videos including Girls Gone Wise, In My Father's House: Finding Your Heart's True Home, and True Woman 101 and 201.